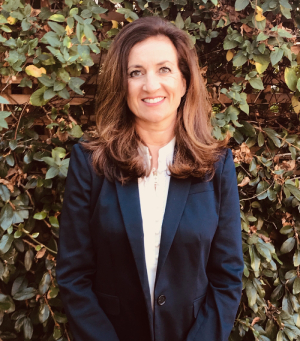 VCARD
Practice Areas:
Legal Malpractice
Location:
101 West Broadway, Suite 810, San Diego, CA 92101
Email:
Personal Experience
Aisling Gilliland is a founding member of Stanford And Associates and has represented plaintiffs in the areas of professional malpractice and employment law since 1992. Aisling graduated from the University of San Francisco School of Law in 1992.  Immediately upon graduating, she began working with the newly formed Stanford And Associates.  Aisling exclusively represented clients in malpractice claims against their lawyers for the next twelve years.  Aisling left civil litigation to raise her family and taught an ethics-based course at California Western School of Law for the next eight years.
At California Western, Aisling mentored and counseled students in all aspects of litigation, including their ethical responsibilities to clients. In 2018, Aisling returned to full-time litigation, again representing clients in legal malpractice and employment discrimination cases.  Aisling is the author of the "Client's Bill of Rights," which advises clients of their rights and obligations during the course of their attorney-client relationships.
Organizations & Memberships
Mrs. Gilliland is a member of the California Bar Association, Federal Bar Association, and Association of Workplace Investigators, CH.
Education
Graduate Degree: University of San Francisco School of Law

Juris Doctorate 1992
Top 20%; Am Jur Award – Professional Responsibility
Work Study: National Center for Youth Law – protecting the legal rights of abused and neglected children

Graduate Degree: University of Arkansas School of Law, LL.M., Agricultural and Food Policy Law

LLM: Fall 2019
Academic Excellence Award
Areas of focus: Sustainability/environmental impacts of agriculture and federal nutrition programs and policies

Undergraduate Degree: University of San Diego

Bachelor of Arts 1989
English Writing and Literature, Departmental Honors